A Letter From Neal Boulton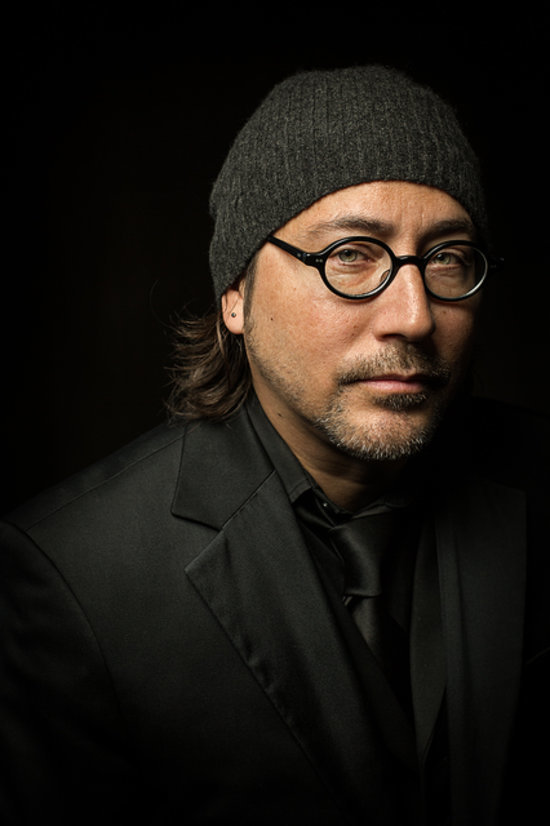 © Bill Wadman 2015
"...a yuppie 
junkie..."
Of course I told him I'd done it before when he looked at me, dead certain I had no idea what the hell I was doing.
"Dude, you ever done this before?" some guy who's name I'll never recall I was so nervous asked me inside my hotel suite on Sunset Blvd.
"Sure I have," I said, lying. 
And then I did it. I'd been in my pajamas, up and writing for 6 days without sleeping, loaded on cocaine and espresso writing a screenplay and tired of pacing back and forth and wringing my hands and yelling through speakerphone conference calls at all of the editors of the magazines I was overseeing. 
Thing is, I'm the guy who winces at needles but who can take a hit to the face and swing right back without feeling the pain. The guy who if I'm hurt will muscle through it no questions asked.
But needles? Before that dim afternoon, I would have told you, "Never. Not me." 
Later that day though, I sat back down to my typing, then leaned back and let my head fall behind me in bliss. The stress of a deadline, the worry about my agent, hell—a lifetime of childhood pain and hurt—washed away by this now I knew why always forbidden drug.
It was that good.
"You cool man?" I remember the guy saying as he counted my money. Then my hotel room door shut behind him.
"Yeah, I'm real good," I faintly remember saying to a giant empty room after I'd thrown up everything I'd eaten for the past decade.
I'd been clean and sober for 11 years. I'd seen my brother Roarke, I love you man, shot by Baltimore police five times in one night thanks to PCP. I'd volunteered with addicts, sat in meetings, shared in rehabs. Hell, I was the Editor in Chief of a fitness and health empire.
And yes, I knew where this would end—but I still went through with it. 
When I came to, 6 years later, after my friend comitted suicide, my career was skyrocketting up. He and I had shared our secret struggles with addiction on benders in LA surrounded by girls, and money and opportunity.
I'd been trying to get clean by replacing the dope with valium back then. I had tidy Manhattan doctors who'd perscribe me a year's worth without any questions. But I hated valium. Nothing like heroin. And I'd take so much that I'd literally stagger Ozzy-style and even collapse in line at Starbucks only to wake up in an ER—and have to smooth talk the cutest nurse into discharging me early before anyone, like my wife, or the blogs, or Page Six, found out I was there.
6 years is a lot of 365 days. And after too many of those, and ERs, and cops cuffing me (I always fought them and lost), and rehabs, and psyche wards—I just said, "Enough."
On the day I said that and meant it, I got lucky and hailed a New York City taxi cab after pulling out the IV drip from my arm at the NYU ER. I signed myself out of the hospital with what charm I had left. (The Façonable cashmere camel blazer and tortoise shell glasses helped me I'm sure).
My iPhone had been stolen by the strung out girl who shared my room at that ER so I borrowed my taxi driver's flip phone and called my absolutely and this time for good fed up wife Claire. 
"If you'll take me in, I'll lay on the couch and cold turkey it and never go back to what you've seen me devolve into. I swear. I want you and I want to live."
She said, "Yes," but with a chilling, stone coldness.
With Claire's help, one year later, I launched HeroinLife as a place to help folks who have been where I was, avoid where I went, and help prevent folks from going to the places I ended up in. 
I've been clean for over four years now, but I know many of you have been worse than I was. And I know the privilege I come from to afford 6 rehabs and all of the hospital care I paid for. Like I told The New York Times, I was "a yuppie junkie." But because of that, I founded this. It's my small way of helping you how I can: with a magazine that I hope can offer tips, perspective and help you find a rehab, detox, or even a free rehab.
Welcome to HeroinLife, the high risk read about living—beyond the needle.
NEAL BOULTON  Editor-in-Chief, HeroinLife.com
Our Affiliations
There are none. As in, HeroinLife is not affiliated, representing, funded by, or working for—anyone (except Neal Boulton, me, and I, too, am not affiliated with anyone or anything of any kind whatsoever, either).
Need Help?
Have Questions?
For more information or for help—please contact us at. Or, click here to let us quickly locate you a detox, rehab, or no cost rehab right now.
We & HIV
Think clean needles & good condoms. Due to HIV, sharing needles (we've all done it) is worse than using itself; add unprotected sex to the mix and you get a nice frothy death cocktail. HeroinLife's advice doesn't stop after detox and it doesn't stop after rehab. So know this: HIV may not show up for three months, which is why we suggest you get tested every three months for the first few months you are clean. As always, if you're still using, we urge you to inquire at your local pharmacy about their clean needle exchange if you're unable to afford or get clean needles. Most pharmacies will work with you and see to it you get clean needles in exhange for your old ones (the trick is to pull the head pharmacist aside, not one of his assistants or cashiers. Be a little bold about it). Bottom line? Avoid unprotected sex and dirty rigs at all costs—at any cost. Finally, see our ads for Bare condoms by Durex—you won't find a better one—so go for it and use them (trust me).—Neal Boulton
Let's Build a
Community
@HeroinLife is now on Twitter—Read. Share. Live.
Theme design and layout by Sabrina H. Eldredge